Staff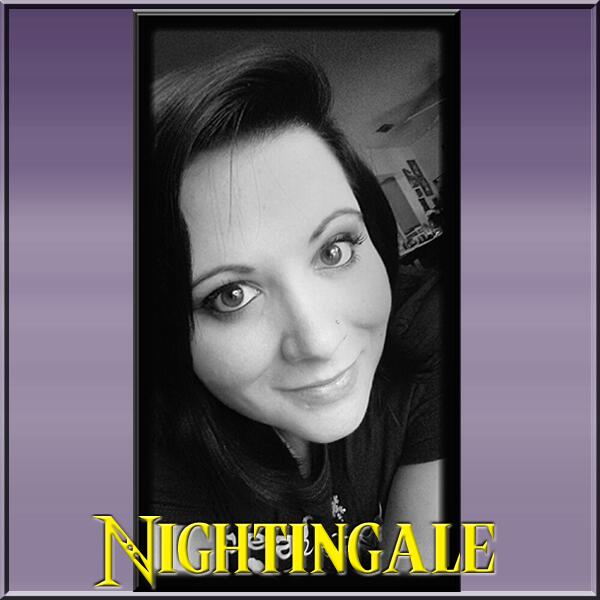 Name: Felisha"Nightingale" Silva
Position: Staff Writer
Bio: Salutations! I'm Felisha (Nightingale)! I'm an avid gamer, artist, anime enthusiast, cosplayer, & blogger! I'm a huge Nintendo fan, & a Legend of Zelda fanatic. Growing up, while average little girls were busy playing with Barbies, I was busy mastering the Legend of Zelda on my NES, SNES, & N64, & battling Mother Brain on Super Metroid… I live for my family, my video games, and my art!
Contact: Email, Facebook, Twitter
Name: Ivan "Tech Curse" Mashkov
Position: Staff Writer
Bio:Hey all! This is your favorite writer and the guy in charge of getting the GP Podcast done. I love games, anime and manga, if you want to talk about them, then hit me up on Twitter. Also, Grand Theft Auto Rules!!!
Gamer Tag/ID:  RRR112
Contact:Twitter: @ivanmashkov
Name: Kat Taylor
Position: Staff Writer
Bio:I aspire to be the world's youngest Crazy Cat Lady.  But until that day comes, I spend my time consuming as many video games, tv shows, and movies as I can.
Gamer Tag/ID: Amaltheaelanor
Name: BJ Brown
Nickname: Lyrikal
Position: Staff Writer
Bio: By the power of HIS skull, he HAAAASSS THE POWERRRR …. to update the world on everything from comics and gaming to music and movies! When he isn't saving the universe from aliens or watching Purple Rain, he actually does a decent job convincing his wife and 4 kids that he's a great writer.
BJ is a veteran freelance writer who's written for the likes of Honeysoul.com, Soultracks.com, Diehardgamefan.com, Wegotthiscovered.com, Blogcritics.org, BlackGirlNerds.com, ZGamerOnline.com, and Heed Magazine. In that roster he's managed to cover everything from music to movies to video games and more. He's even the co-host of the Geekswagg podcast for HeedMag.com as well.
He's also an accomplished poet with a number of published works. Author of "Diary Of An Affair" by America Star Books (once called PublishAmerica). He's also published a couple of chapbooks on Lulu.com as well called "Grey/Blue" and "Confessional Seduction".
This geek's got momentum that only seems to be increasing!
Gamer Tag/ID: Bunneh3000
Contact: @Bunneh3000